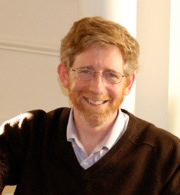 David Scheel, PH.D.
Professor of Marine Biology
• Ph.D. Ecology, University of Minnesota
• M.S. Ecology, University of Minnesota
• B.S. Biology, Rensselaer Polytechnic Institute
I am Professor of Marine Biology at Alaska Pacific University in Anchorage, Alaska.
I grew up in rural New York state, and in Texas and New Mexico. I did my undergraduate studies at Rensselaer Polytechnic Institute and completed my graduate studies at the University of Minnesota. As an undergraduate I spent summers in Yellowstone National Park, and worked as a graduate student in Serengeti National Park and Ngorongoro Conservation Area. From 1993 to 1997 I lived and worked in Cordova, Alaska.
My research focuses on predator-prey behavior and ecology, climate change, and habitat use; and I have worked primarily with octopuses for over twenty-five years, in Alaska and across the Pacific. I lived for a year with an octopus in my house while starring, with Heidi the Octopus and my daughter Laurel, in PBS's Octopus: Making Contact (BBC The Octopus in My House 2019).
I have written one book, Many things Under a Rock: The Mysteries of Octopuses (W.W. Norton Books, 2023) that takes the reader on in-depth encounters with the behavior and biology of octopuses, which are among the world's most unusual and intriguing animals.
I am a NAUI-certified Rescue Diver and AAUS Scientific Diver, an aquarium enthusiast, and nature photographer. I have two daughters.